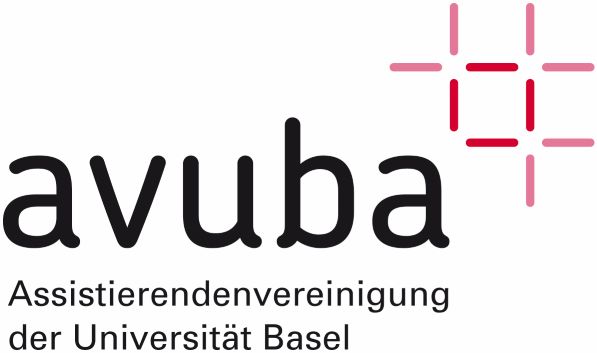 Welcome to our website!
avuba represents the interests of assistants, i.e. currently around 2,700 doctoral and 500 postdoctoral researchers, as well as early career researchers of the University of Basel.
avuba guidelines
avuba would like to advocate at the University of Basel that:
the contractual workloads and the protected research time are adhered to;

the dependency on superiors is reduced by unbundling the personnel union "recruitment, supervision, evaluation";

assistants are prepared equally for an academic and non-academic career;

permanent academic positions are established below the professorship level;

the academic career is compatible with family commitments;

high-quality research is promoted and assistants receive sufficient support in applying for funding;

good, fair and healthy working conditions prevail;

personal integrity is protected;

the co-determination of the assistants is guaranteed;

and assistants from abroad are integrated.
The avuba board is responsible for dealing with current matters. It consists of representatives from the 7 faculties. The Co-Presidents represent avuba both within and outside the University of Basel.